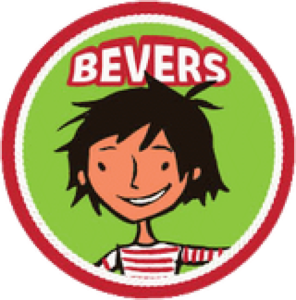 DO YOU LIKE SCAVENGER HUNTS, BEING MESSY WITH PAINT OR PLAYING IN THE FOREST?
Then Bevers might be for you!
The Bevers are boys and girls from 5 to 7 years of age. They play every Saturday morning from 10.30 till 12.30 and are recognisable by their red blouse. 
The theme for the Bevers is the village of Hotsjitonia! In this village the kids go on a lot of adventures and will learn about a whole lot. They do crafts with Fleur and Keet Kleur, go to the forest with Bas Bos and Rebbel, learn about the world with Sterre and Steven Stroom, Cook with Rozemarijn and come to rest with Noa. The Professor, Stuiter and Stanley Stekker also can't be forgotten in this little village. 
As well as all the fun Saturday Mornings with the above mentioned villagers, the Bevers will have a sleepover twice a year. During these sleepovers they will spend the night at our own cabin and will do all sorts of fun activities. At the end of the season there will be a summercamp where the Bevers will spend 2 nights in a cabin in the surrounding area of Eindhoven. Here they will really go on an adventure. 
Contribution fee for the Bevers for the 2022-2023 season is: €144,00,
this is an All-in price! So no hidden costs or extra contributions for weekends or camps. If you pay the contribution in 1x, you will receive a discount of € 5.00!
 Does it seem fun to you to join the Bevers on their adventures?
Come and join us for free thrice in the morning!